10 Core Values To Build Trust & Business
February 14, 2010 by: Shari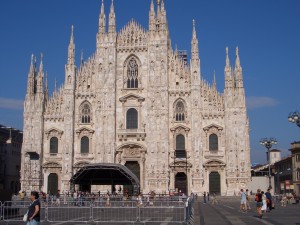 from David E. Henderson's Making News in the Digital Era:
One of the most frequently cited success stories with social media marketing is a company called Zappos, an online advertising company started by Tony Hsieh to market shoes. Early on, Hsieh recognized the importance of investing time personally to establish and build relationships with everyone from customers and employees to reporters and interested people.
"The most important thing in any large organization is alignment around values and vision." — Hsieh
Zappos' 10 Core Values
1. Deliver "wow" through service.
2. Embrace and drive change.
3. Create fun and a little weirdness.
4. Be adventurous, creative and open-minded.
5. Pursue growth and learning.
6. Build open and honest relationships with communication.
7. Build a positive team and family spirit.
8. Do more with less.
9. Be passionate and determined.
10. Be humble.
The Zappos Core Values are clear, direct, and posted online for everyone to see.
FURTHER READING:
David E. Henderson's article: "Social Media Reality Check"

15 Social Media Maxims for Marketers

How does social media help deliver on Zappos' core values?

Enjoyed reading this post?
Subscribe to the
RSS feed
or
Email Newsletter
and have all new posts delivered straight to you.