10 Principles for Ethical Marketing Practices
January 31, 2010 by: Shari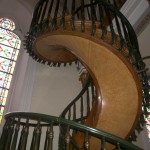 from Putting the Public Back in PR by Brian Solis and Dierdre Breakenridge:
In their chapter on the New Rules for breaking company news, PPBPR authors suggest that PR people learn how to communicate effectively with a whole new set of media, i.e., the army of bloggers publishing content on every subject imaginable. A start in the right direction is understanding and subscribing to the 10 principles of ethical contact by marketers that was drawn up by the Word of Mouth Marketing Association — designed especially for achieving successful blogger relations.
How to do it right
1. Be truthful and never knowingly relay false information
2. Full disclosure — including employment and affiliations.
3. Respect all community guidelines [set by bloggers and community managers].
4. Never ask a blogger to lie.
5. Take extra care when dealing with bloggers that appeal to minors.
6. No manipulation of advertising or affiliate programs to impact blogger income.
7. Refrain from using automated systems for distributing messages.
8. Full disclosure of incentives and payments given.
9. Sending a product to a blogger does not guarantee coverage.
10. Request that bloggers reveal the source of products they review.
The unfortunate effects of bad practices will continue to destroy  reputations and relationships.
FURTHER READING:
The Art and Science of Blogger Relations – eBook
Putting the Public Back in Public Relations
Dialogue must change for PR 2.0
Enjoyed reading this post?
Subscribe to the
RSS feed
or
Email Newsletter
and have all new posts delivered straight to you.