12 online reputations you should manage
January 18, 2010 by: Shari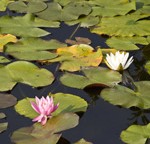 from Tamar Weinberg's The New Community Rules:
Blogger and social media enthusiast Tamar Weinberg cites PR pro Andy Beal's listing of the dozen separate reputations that you CAN and SHOULD monitor online now that the Net focuses eyes on your company all over the globe:
1. Your name
2. Your company name
3. Your brand names
4. Your company executives
5. Your company's media spokespeople
6. Your slogan or marketing message
7. The competition
8. Your industry
9. Your weaknesses
10. Your business partners
11. Your clients
12. Your intellectual property
By actively observing these reputations, you may be able to prevent issues that could be very damaging.
FOR FURTHER READING:
Change is never easy: Old PR needs to be PR 2.0 Dialogue
Talking the Talk: Facilitating PR Dialogue
Enjoyed reading this post?
Subscribe to the
RSS feed
or
Email Newsletter
and have all new posts delivered straight to you.