7 Reminders For Effective Message Strategy
February 8, 2010 by: Shari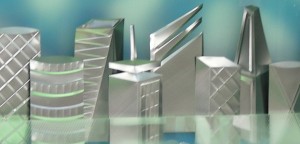 from David Henderson's Making News in the Digital Era:
Generating media attention in today's new world order still holds to some of the tried and true communication strategies that have worked for years. These suggestions may seem old-fashioned, but they remain as effective as ever.
What to do to reach your audience
1. Take responsibility as a leader, manager or communicator for being the face and voice of your organization.
2. Create visionary messages that people will find captivating.
3. Communicate your messages through a clever story.
4. Get to the point quickly and clearly, using words we all understand.
5. Interweave your messages throughout all levels of your organization, like a beacon shining on a path to enhance understanding.
6. Be consistent, timely, truthful and relevant in your messages.
7. Avoid talking about your organization, instead of talking about the value of what your organization does.
There are no secrets here, just common sense and great advice.
FURTHER READING:
Emmy Award winner David Henderson's blog
Review of "Making News in the Digital Era
Growing your social media network
The social media ROI obsession
Enjoyed reading this post?
Subscribe to the
RSS feed
or
Email Newsletter
and have all new posts delivered straight to you.