7 Tips for Creating Messages for Media
January 19, 2010 by: Shari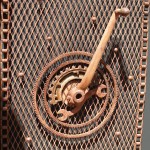 from David E. Henderson's Making News in the Digital Era:
"The practice of influential communications with the media comes from realistic knowledge of what makes appealing news, what is and is not a story identifying the best news outlet to reach your audiences, finding a reporter to develop a story with which you will be pleased. The goal is to reach and engage audiences." — David Henderson
Guidelines for talking to the press — online and offline
David E. Henderson has devoted an entire chapter of his "Making News in the Digital Era" to navigating these possibly rough waters. And here are some of his key recommendations:
1. Never guess when you don't know.
2. Always tell the truth.
3. Know when to stop talking and just listen.
4. Strive to communicate three clear messages and use facts and statistics to back them up.
5. Answer questions that are asked.
6. Remember that eye contact and how you say things is as important as what you say.
7. Never say anything you do not want to see in print; media interviews are not conversations.
In today's evolving communication landscape, getting interviewed for a media article has not changed like so many other aspects of telling stories to the masses. But the above Do's and Dont's should be understood and practiced by business execs and managers  — when talking with reporters and bloggers.
For further reading:
Enjoyed reading this post?
Subscribe to the
RSS feed
or
Email Newsletter
and have all new posts delivered straight to you.
Comments
2 Responses to "7 Tips for Creating Messages for Media"