10 Steps to Create a Social Media Policy
April 19, 2010 by: Shari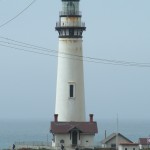 From the zen of social media marketing by Shama Hyder Kabani
"Remember, having a social media policy in place does not mean you get to dictate your image. But you do get to interact responsibly in the conversation that dictates your image." — Shama Hyder Kabani
Inappropriate posts or comments online can get a company in legal trouble, cause damage by releasing proprietary information, diminish the company's brand, and/or undermine a competitive advantage. Here are ten steps to create your own social media policy:
1. Decide where you stand: Will you be proactive in engaging the community? Without an overall attitude about social media, it can be very hard to create a policy.
2. Determine what constitutes social media: Because new tools and platforms are constantly appearing, you should have a written definition of social media, e.g., any website or medium that allows people to communicate in the open.
3. Clarify who owns what: Facebook is a great example: if  your company has a Fan Page, that will be attached to one person's FB profile. Make certain employees know what belongs to them, and what belongs to the company.
4. Keep confidential information private: Because of the casual nature of social media platforms, employees — who are not reminded — may give away key information without realizing it.
5. Decide who is responsible: All employees should be encouraged to interact and represent the brand, but one or a few people need to be proactively handling queries.
6. Dictate the rules of engagement without being a dictator: Here's a database collection of social media policies.
7. Address taboo topics: Examples; litigation issues, illegal substances, pronography, libelous statements, private matters, threatening comments, and confidential information of any kind.
8. Have a system for monitoring the social sphere: Manage your online reputation via monitoring tools — some free and some expensive.
9. Make training easily available: Most people who make mistakes online just don't know any better.
10. Have a crisis plan: The worst action is inaction. Apologize, clarify, and do what needs to be done to rectify the mistake.
Think of your policy as suggested guidelines and rules "how to play smart."
FURTHER READING:
Video by Shama about "zen of social media marketing"

Social Media Policies Database

Social Media policies from The Altimeter

Enjoyed reading this post?
Subscribe to the
RSS feed
or
Email Newsletter
and have all new posts delivered straight to you.