10 Top Monetization Trends for Social Media & Microcommunities
March 20, 2010 by: Shari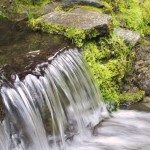 from Engage by Brian Solis
The magic of microcommunications is the human nature of dialogue. Successful communities are built upon the fulfillment that consumers experience based on their dialogues with "real" people who listen to and acknowledge their participation. But how do you leverage the resulting microcommunities for macro impact?
Here are the Top 10 ways to monetize real-time conversations
1. Acquiring followers
2. Advertising — context and display ads
3. Syndication of new ads
4. User-authentication; verifying accounts
5. Commerce
6. Payments
7. Enterprose CRM
8. Analytics
9. Coupons
10. Lead generation
This list comes from legendary tech investor Ron Conway, whose influence has inspired aggressive innovation.
FURTHER READING:
Micromedia can support great conversation
Web currency in social media marketing
Social media enables companies to become part of recommendation chain
Enjoyed reading this post?
Subscribe to the
RSS feed
or
Email Newsletter
and have all new posts delivered straight to you.