12 Steps to Email Marketing Success
June 10, 2010 by: Shari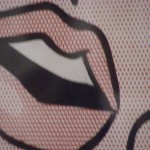 From Webify Your Business by Patrick Schwerdtfeger
Email list = Audience = Influence = Revenue
Email marketing is a truly powerful tool for generating bottom line profits. Why? All you have to do is click SEND and your message can reach thousands of people in an instant — for little or no cost.
Here is your Action Plan
1. Pretend you are a teacher with expertise.
2. Pretend your prospects are your students.
3. Think about the lessons you could deliver.
4. Create an outline for a series of lessons.
5. Write out the first two or three lessons.
6. Google "email autoresponders" to research.
7. Visit Aweber and Constant Contact as well.
8. Decide which platform you'd like to use.
9. Upload the initial lessons to your account.
10. Create a sign-up web form.
11. Put the sign-up form on your homepage.
12. Promote your program to get subscribers.
One typical scenario is a program that offers a "front end" product — something inexpensive with impressive value — and a "back end" product that costs more money. The initial email promotes the front end product and those who purchase it are offered an up-sell for the more expensive back end product.
FURTHER READING
Create forms and surveys in minutes
Everyone is someone's customer
Bloggers workshop: what to write about
Resolve to manage your online presence
Enjoyed reading this post?
Subscribe to the
RSS feed
or
Email Newsletter
and have all new posts delivered straight to you.