21 Tips for Using Twitter and Facebook for Business
May 6, 2010 by: Shari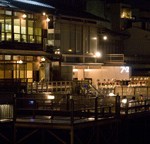 From Engage by Brian Solis
Here is a list that will help businesses embrace the methods now available for their marketing efforts through social media platforms, especially via Twitter and Facebook.
1. Special Offers
2. Logging Orders
3. Word of Mouth Marketing
4. Conversation Marketing
5. Customer Service
6. Focus Grouups
7. Direct Sales
8. Business Development
9. Curation
10. Information Networks
11.Dedicated and Branded Channels
12. Mobile and Geo Location Marketing
13. Hosted Conversations that Generate Traffic and Referrers
14. User-Generated Change
15. Vendor Relationship Management
16. Ideation [crowdsourcing]
17. Employee Recruitment
18. Events
19. Research and Intelligence
20. Fund Raising
21. Words of Wisdom
For commentary on each of these ideas, check out Brian Solis's blog article.

FURTHER READING;

Engage by Brian Solis on Prezi

Putting the Public Back in PR – book review part I

Let's discuss some social media books
Enjoyed reading this post?
Subscribe to the
RSS feed
or
Email Newsletter
and have all new posts delivered straight to you.