6 Viral Strategies – Actions to Make You Unique
March 2, 2010 by: Shari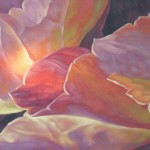 from The New Community Rules: Marketing on the Social Web by Tamar Weinberg:
To stand out from the crowds and the noise, plan online activities that others won't expect. Consider these six successful strategies from social news and bookmarking sites.
1. Lists:
Lists are easy to read and encourage engagement and conversation. Readers can choose one item to comment on. Meant to be shared because they are easily "digestible."
2. Quiz or Questionnaire:
Encourage reader participation by answering questions about themselves on a variety of topics from " Are you addicted to the Internet" to "Do you use a budget?" You can make up questions related to your business that people can answer (a) True-False; (b) Multiple Choice, or (c) Open-ended responses.
Once completed, offer participants the opportunity to share their results with friends.
3. Participatory and Interactive Video or Games:
May be costly since you will probably require a graphic designer to create a game to promote your product. Users can totally engage with your brand while being able to provide information about themselves. End result can be increased branding while entertaining your customers.
4. Tell a Story with Images:
In a social marketing atmosphere with lots and lots of "words," you can increase the power of your messages with visuals such as photos and drawings. Photographic journeys can really tug at the heart strings.
5. Build a Tool:
Building tools to fix other people's problems will bring people — and high quality leads — to your site. Think about specializing in one category to establish your thought leadership.
6. Teach Your Users How to Do Something
Videos are a great way to provide instructions on how to accomplish tasks that you think are easy to do — but others need direction. You can also illustrate the entire process through photographs and explanatory captions as well.
FURTHER READING:
No Guarantees, but Here are Tips to Go Viral

Why People Do What They Do Online

How to Make a Video Game for Free

Enjoyed reading this post?
Subscribe to the
RSS feed
or
Email Newsletter
and have all new posts delivered straight to you.