7 Ways Social Media Has Changed Business
March 4, 2010 by: Shari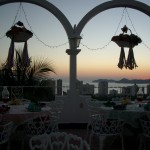 from Engage by Brian Solis
By establishing an entirely new ecosystem that supports the socialization of information, this shift is facilitating new conversations that start locally, but ultimately have a global impact.
What's different these days? Social media has . . .

1. Rewired the processes by which consumers share experiences, expertise, and opinions.
2. Broadened the channels available to consumers who seek information.
3. Changed how companies approach markets.
4. Altered how companies develop products.
5. Remodeled the processes by which companies connect and show appreciation for their customers.
6. Transformed the method of influence, augmenting the ranks of traditional market experts nd thought leaders with enthusiasts and innovators who self-create content-publishing platforms for their views.
Ultimately, these changes are the foundation for creating a new communications bridge between companies and customers.
FURTHER READING:
Brian Solis blog: 21 Rules of Social Media Engagement

PR2.0 Evangelist: Putting the Public Back in PR

Facilitating Conversations: Walking the Talk

Social Media TOOLS — are just tools
Community Managers Guide Companies Along Social Media Revolutionary Road

Enjoyed reading this post?
Subscribe to the
RSS feed
or
Email Newsletter
and have all new posts delivered straight to you.