8 Ways to Become an Expert
April 24, 2010 by: Shari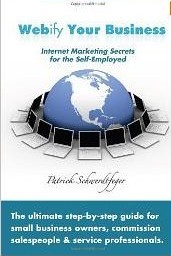 From WEBify Your Business by Patrick Schwerdtfeger
Developing expertise has never been easier — especially with so much free information available throughout the Worldwide Web. Patrick suggests that you take these three initial steps: (a) Pick a narrow, specific topic; (b) Acquire massive expertise; (c) Present yourself as an expert.
Action Guide to gain that "massive expertise":
1. Decide on a field you can specialize in.
2. Select a few keywords for your specialty.
3. Use them to find articles on Ezine Articles.
4. Use them to find podcasts on YouTube.
5. Make notes and build your expertise.
6. Notice what your competition is doing.
7. Notice what your competition is not doing.
When you check out the awesome detailed information on every subject imaginable — and add in your own unique talents — you can find your best place in the field.
FURTHER READING:
Webify your business community forum
Social Media Victories and How to Win Them – a video blog featuring Patrick Schwerdtfeger

Tactical Execution – blog by Patrick Schwerdtfeger

Laid off and bored – Use the Net to become an expert

Enjoyed reading this post?
Subscribe to the
RSS feed
or
Email Newsletter
and have all new posts delivered straight to you.
Comments
2 Responses to "8 Ways to Become an Expert"