9 Facts & Figures You Can Find Out From Google Analytics
July 4, 2010 by: Shari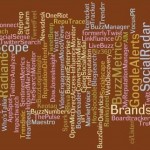 From Webify Your Business by Patrick Schwerdtfeger
You can only improve what you can measure, and that's why monitoring tools like Google Analytics are incredibly important. There are no secrets on the Internet.
Here are some of the stats you can discover
1. How many people are visiting your website?
2. The key words they used to find you on the internet.
3. Which website referred them to you.
4. What page they saw first.
5. How much time they spent on your site.
6. How many pages they visited.
7. What page they left your site from.
8. The geographic location of your visitors.
9. The browser they are using.
Installing Google Analytics is free. You can track so many actions and find what's working, and what's not. Check which pages people are visiting the most and never stop looking for more insights.
FURTHER READING:
Tactical Execution  – Patrick's blog
Throw out the old rules of marketing
15 things learned from Google's story
Wikipedia entry for Google Analytics
Enjoyed reading this post?
Subscribe to the
RSS feed
or
Email Newsletter
and have all new posts delivered straight to you.